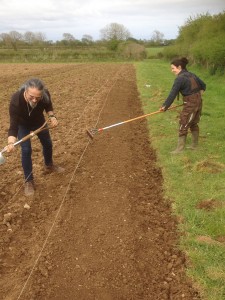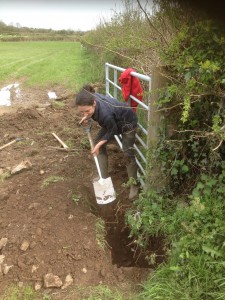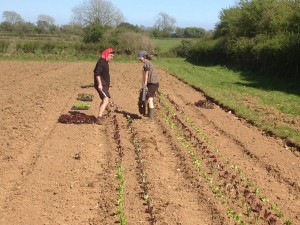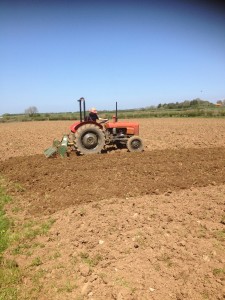 Following one of the latest wettest, coldest springs anyone can remember we finally got onto the fields at Furzehill.
Cae Tan's main plot was ploughed by a contractor & then we have done further cultivation.
Myself & Francesca spent an hour one evening digging to find the water pipe unsuccessfully. We came back the following morning with extra troops (Lizzy, Abbi & Isabel) to dig over the area we were told we'd find the pipe.
A few local farmers saw myself & 4 young women digging by the gate & all stopped to find out what was going on & offer their opinions.
One of these was Cyril. He was my neighbour as a kid, a local farmer & Welsh cob breeder. Like most local farmers he always thought I was a bit of a weirdo being into that organic lark.
However, seeing me leaning on the gate whilst 4 young women dug out a water pipe I think he may have been converted to organic! In his eyes I'd say he definitely thinks I have totally arrived!
Francesca & her dad got stuck into bed preparation & have got lots of salads planted out, onions are going in today, hopefully spuds tomorrow….better late than never.