Grow from Home
EXCITING NEWS Since May we have been working on a new project called Grow from Home.
It is an exciting family based growing project with close links to "Seed to Plate ".  With funding from the Swansea Food Poverty Grant we are working with 5 families, 27 participants, from our class at Clase primary school, and enabled them to grow their own fresh produce at home. By providing raised beds, mini greenhouses, compost, tools, water butts, compost bins and seeds they have been eating some of the best produce in Swansea.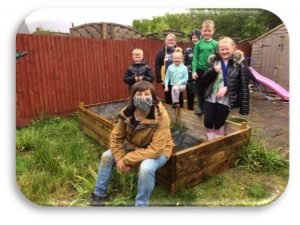 We brought in Laura from Big Meadow CSA to deliver 1-2-1 workshops and work with families to support them every step of the way.
The main aims of the project are to :
Reconnect families with the land and their food by growing produce at home
Reduce food poverty by growing accessible, highly nutritious fresh produce
Teach simple, sustainable growing techniques
Provide a link between growing in school and growing at home
Reflect on food choices and the impact on health, communities and the environment
Set up a small community growing network
Families worked together to build raised beds and move tonnes of compost. Not easy when one family lived in a terraced house with no back access!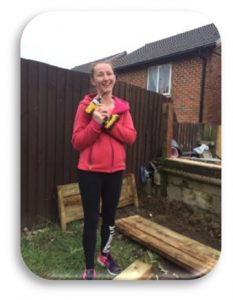 It has been incredible what they have achieved in such a short time and families reaped the benefits of their first harvest. Led by chef Niaomh, from the Shared Plate in Mumbles, we held a harvest celebration at Grace church, making delicious food and sharing growing experiences.
Now the season is over we are preparing the beds for next year and thanks to funding from the Building Communities Trust and Swansea Council we are able to continue working with those 5 families and welcome 5 new families to start their growing journey.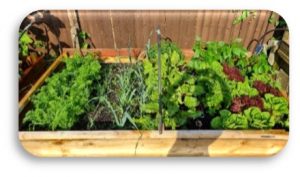 Graft Bach – an outdoor, under 5's provision at the National Waterfront Museum
We were thrilled to be offered the opportunity to set up a new outdoor, under 5's group located in the beautiful Graft garden. In 2018 Tom worked with Graft lead artist to create and build the amazing growing space and support it's educational direction. With her background in play work, forest school and teaching , Jessie will be leading this monthly session, working with referred families from a variety of organisations.
The project aims to:
Reconnect families with nature, food and the land through child-led play
Reflect on the therapeutic benefits of nature for child development and family health and well-being
Provide a space for families, with similar challenges, to meet and support each other
We have been supported by the Swansea Council and the Child Development Grant, enabling us to procure sustainable resources.