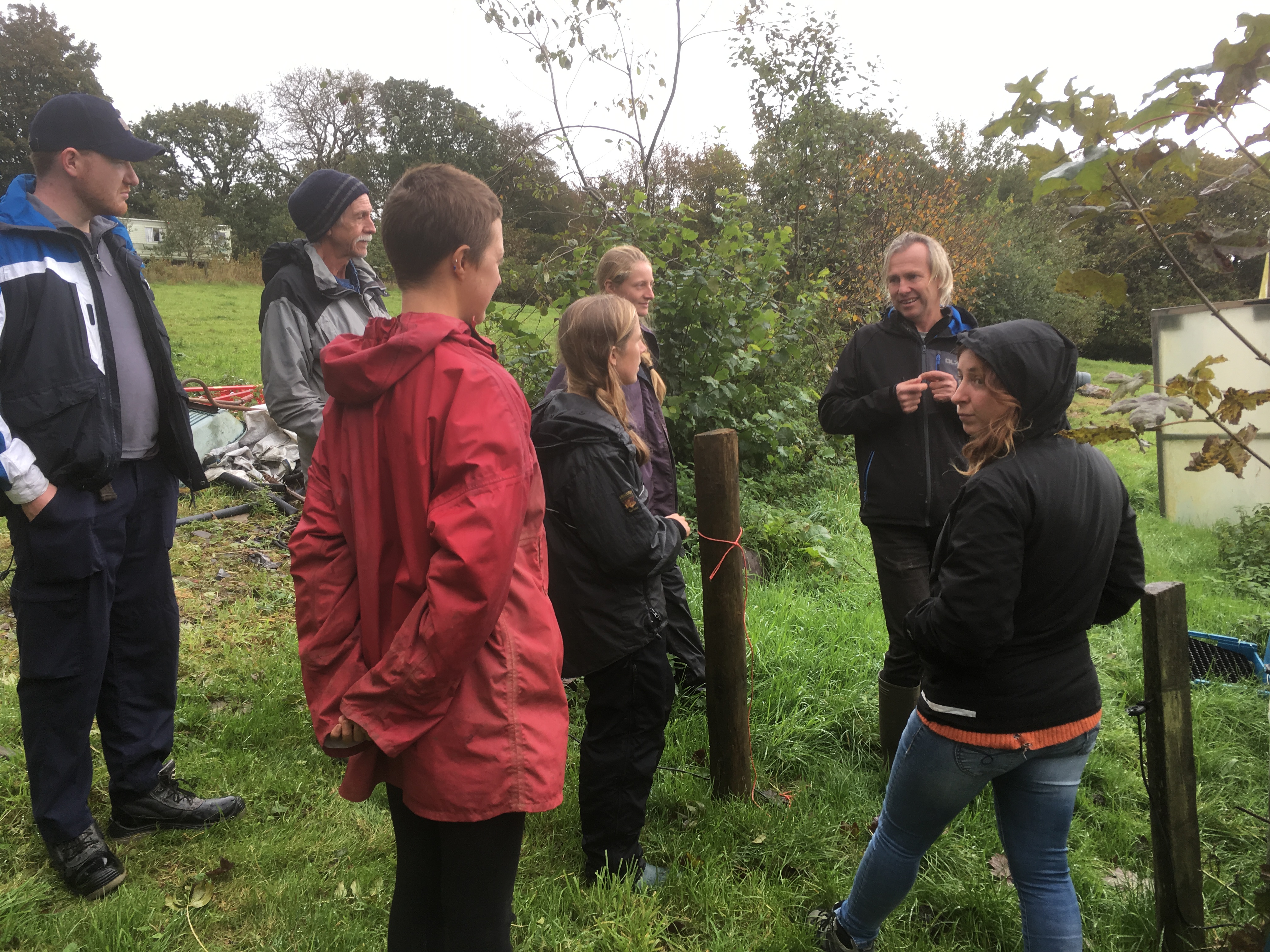 Last Tuesday, myself, Geoff, lizzy, Abbi, Rhian & Gio headed out west for the day to meet some other growers & learn from their systems of growing & selling produce. Through the winter whilst work is quiet this is a great way to build our knowledge. The visit was funded by Social Farms & Gardens.
The first stop was with Martin Samphire of Banc organics. Here we looked at his system which he is in the process of mechanising as he has very few hours to produce quite a lot of veg. Martin is using a lot of biodegradable mulch which saves him time, regulates soil temperature, suppresses weeds etc. He's been studying an MSc on this material & is now starting a pHd! And still growing to supply enough for 60 households! The biodegradable membrane is something that we may use on certain crops in 2020.
Second stop was Glebelands Market Garden in Cardigan. Adam & Lesley kindly fed us on arrival then gave us a tour of the farm. Their business operates around a small farm shop where they sell both their own produce, produce from other local farms & imported organic fruits etc.They operate quite an extensive field scale where large areas are put down to green manures for fertility building for some years before rotating squash, leeks & brassicas. They have a super organised & productive polytunnel & intensive outdoor salad area where a lot of the more lucrative crops are raised.
It's great to chat to other growers & have a look at what they're up to. We are all developing our own ways of working & a site visit is the best training we can get….Thanks to SFG for supporting this. We hope to make more visits this winter.