Hi everyone,
It's been such a long time since my last education update but I'm really keen to share with you all the wonderful experiences I've had since being allowed back in schools. It's been a tricky 18 months and the post was furloughed whilst schools were closed. However, since Easter, we have been able to deliver an adapted programme, providing safe and beneficial learning for pupils and a little bit of respite for teaching staff.
I would like to give a massive thank you to our 2019/20 funders , Gower Power, Moondance , Austin Bailey and Swansea Council for enabling us to ring fence funding , carrying it over until schools reopened. To continue our schools programme we are looking for funding for 2021/22.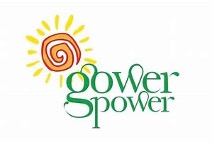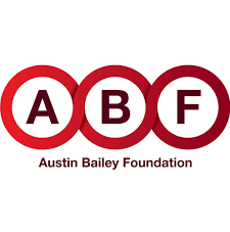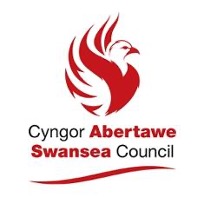 Seed to Plate Project
This year our seed to plate project worked with 180 pupils, across five primary schools in Swansea from May to March. Our popular project teaches pupils how to grow their own pizza in the summer, and a hearty soup in the winter. Using a variety of collaborative games, hands on activities and discussions I was able to deliver outdoor sessions where pupils consider their perceptions of farmers, the impact of seasonal food and carbon footprint, pollination, learn to identify vegetables and create their own school farm. This year funding enabled us to create a bespoke dressing up box which was a real hit with pupils. In school pupils are shown how to grown wheat, tomatoes, onions, herbs, potatoes, carrots and a variety of other soup ingredients. Due to circumstances only two schools were able to visit the farm this summer where pupils were able to see examples of sustainable farm practices, taste fresh produce and be inspired to become the growers of the future by meeting the team. This year they had a wonderful experience visiting Trevor and Bettina in the adjacent field and learning about sustainable flower growing.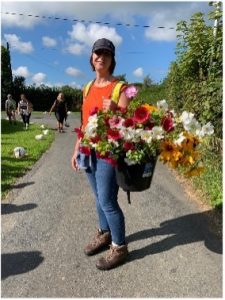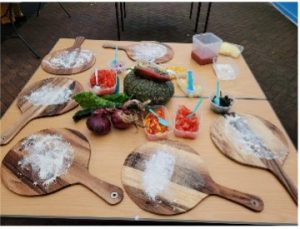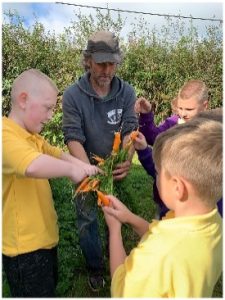 We are now in the process of running pizza making workshops, with Sean from Popty Pizza. Highlighting the importance of seasonal produce and nutritional vegetables we make pizzas for the whole of Key Stage 2 classes, almost 700 pizzas in total.
In the new year we look forward to harvesting vegetables to make our hearty soups and we hope we are able to invite parents to come taste test.
Our sessions at the Gower heritage centre are on pause but we are hopeful pupils will visit in the new year where they take a fascinating history tour, winnow and grind wheat to make flour and learn how to make bread.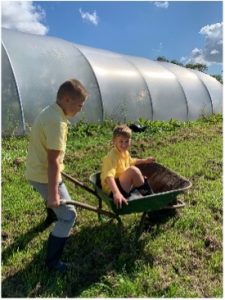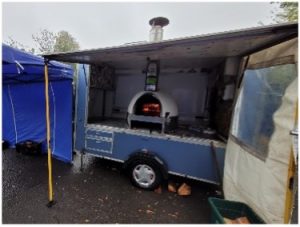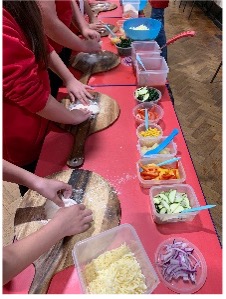 Project Evaluation Report
In 2019 we were fortunate to be offered the services of Amy Ward from the Permacare project. www.permacareproject.org Over the course of a few months Amy evaluated the impact of our sustainable schools programme, speaking with pupils, teachers and wider stakeholders. Key findings indicated "the programme has far reaching benefits , addressing key factors relating to climate breakdown and social deprivation.  In addition to promoting food security and nutrition there are far reaching benefits indicated to support mental well-being"
Read the executive summary or the full report here.