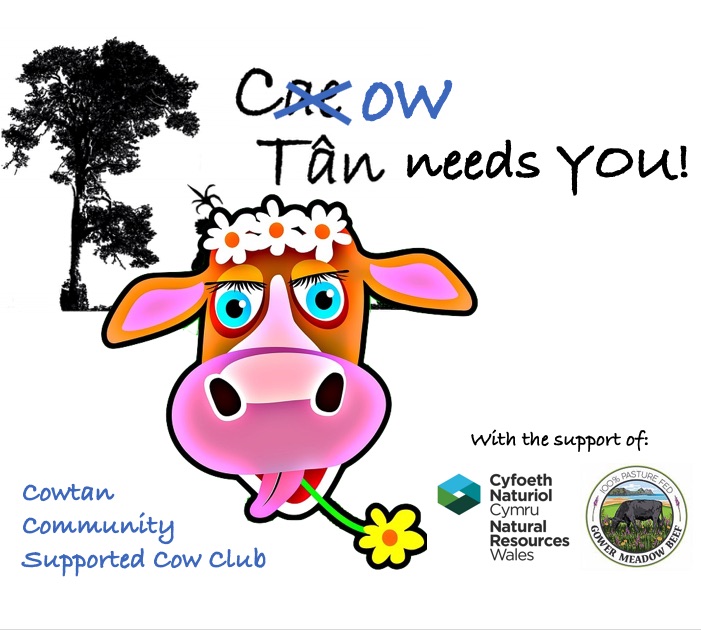 Feast from the Field & Cowtan launch event 7pm, Sat 9th March
Cae Tân CSA is embarking on a new adventure and we want to know if you'd like to be part of it? We are setting up a cow club whose mission is to bring ecological harmony and fertility to the commons. We are looking for local people who would like to take part in rearing a small herd of cattle on Fairwood Common and that would like to learn more about cows' role as eco-engineers and cultural dynamos.
After the feast you'll have a chance to hear from local experts about ecology, animal husbandry, carbon sequestration, paleo diets and nutrition as well as hear a story or two.
Food will be prepared by fantastic local social enterprise Square Peg. For more information and to book your place go to:
https://cowtanlaunch.eventbrite.co.uk
If you can't make the event but think you might want to get involved in the scheme please contact cowtan@217.199.187.190