The season – by Tom We were lucky that our trainee & French volunteers got under the wire & arrived just at the beginning of lockdown. Kevin, Isabelle & Ruth were fantastic hard workers & made it a good season despite some periods of no local volunteers being able to come.
Local have been incredibly supportive & present throughout the summer & autumn too. Growth has been good, with all crops doing pretty well. Spuds got blight early, so they've been small as they didn't have time to grow fully. One exception being 'Gatsby' which we'll start dishing out now & after Christmas. I think peppers & aubergines were the stars this year. The best crops of both that we've ever had. We had a big loss on the winter squash due to a wet sluggy period at planting, but managed to get another load sown & planted in time. Summer brassicas were abundant, but winter brassicas weren't great. The back acre field at Furzehill seems to have a few problems! Wireworm, low fertility & lots of couch grass….We plan to resolve these issues in 3 ways. 1 – Using our new muck spreader to reduce labour & get loads of compost onto the field.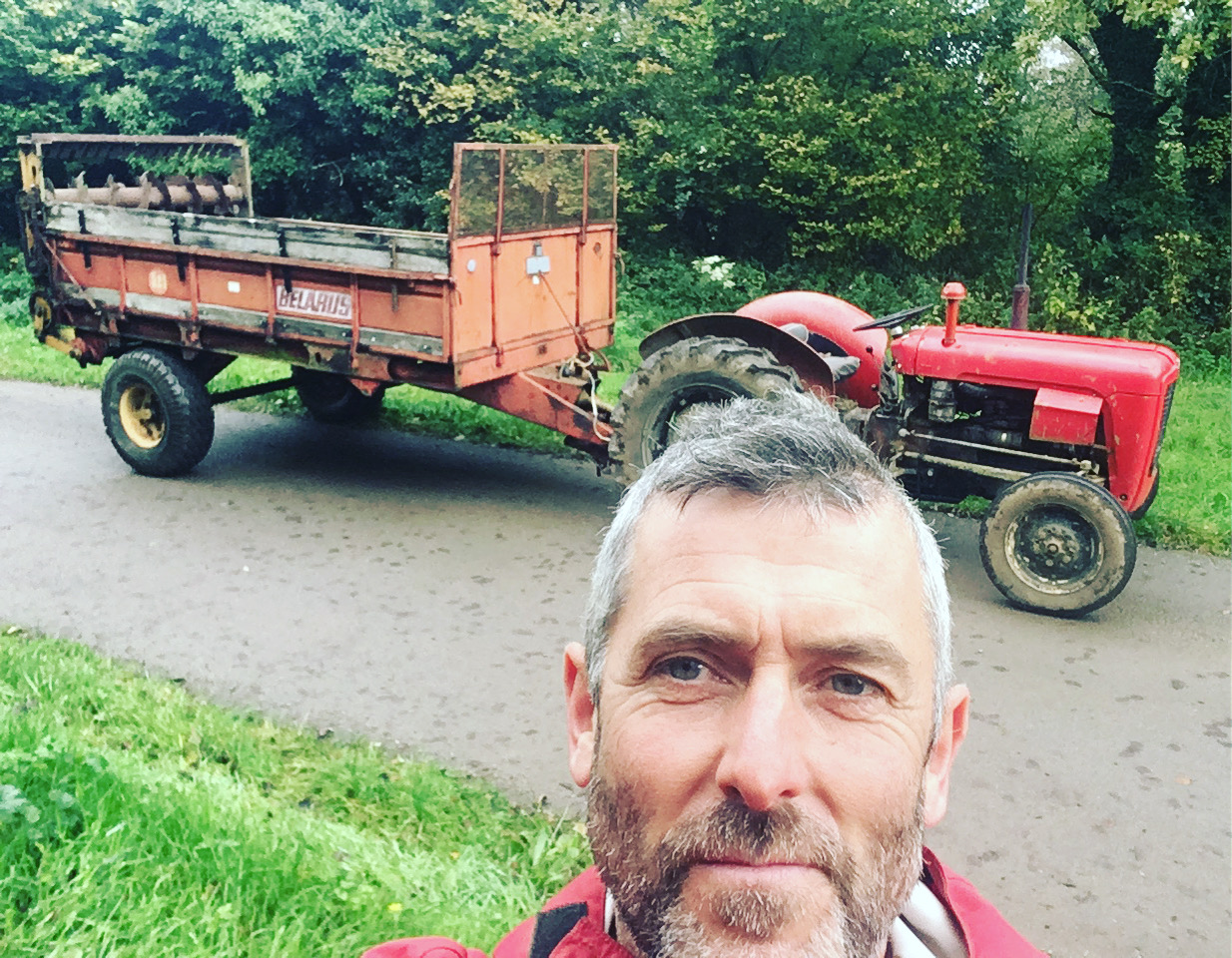 We're importing various materials for composting. Woodchip from tree surgeons, bracken & gorse from the commons, manures from local stables. We've set aside a large area to make really good compost on a large scale. We are working with a research student from Swansea Uni to look at fertility building options for us & in the future for the 1000 CSA's that will feed Swansea & Gower!  2 – Next year we will grow onions, leeks etc through membranes on this acre to hold back weeds. 3 – The following year we will grow green manure crops that we will work in to knock back the couch grass……So we have a plan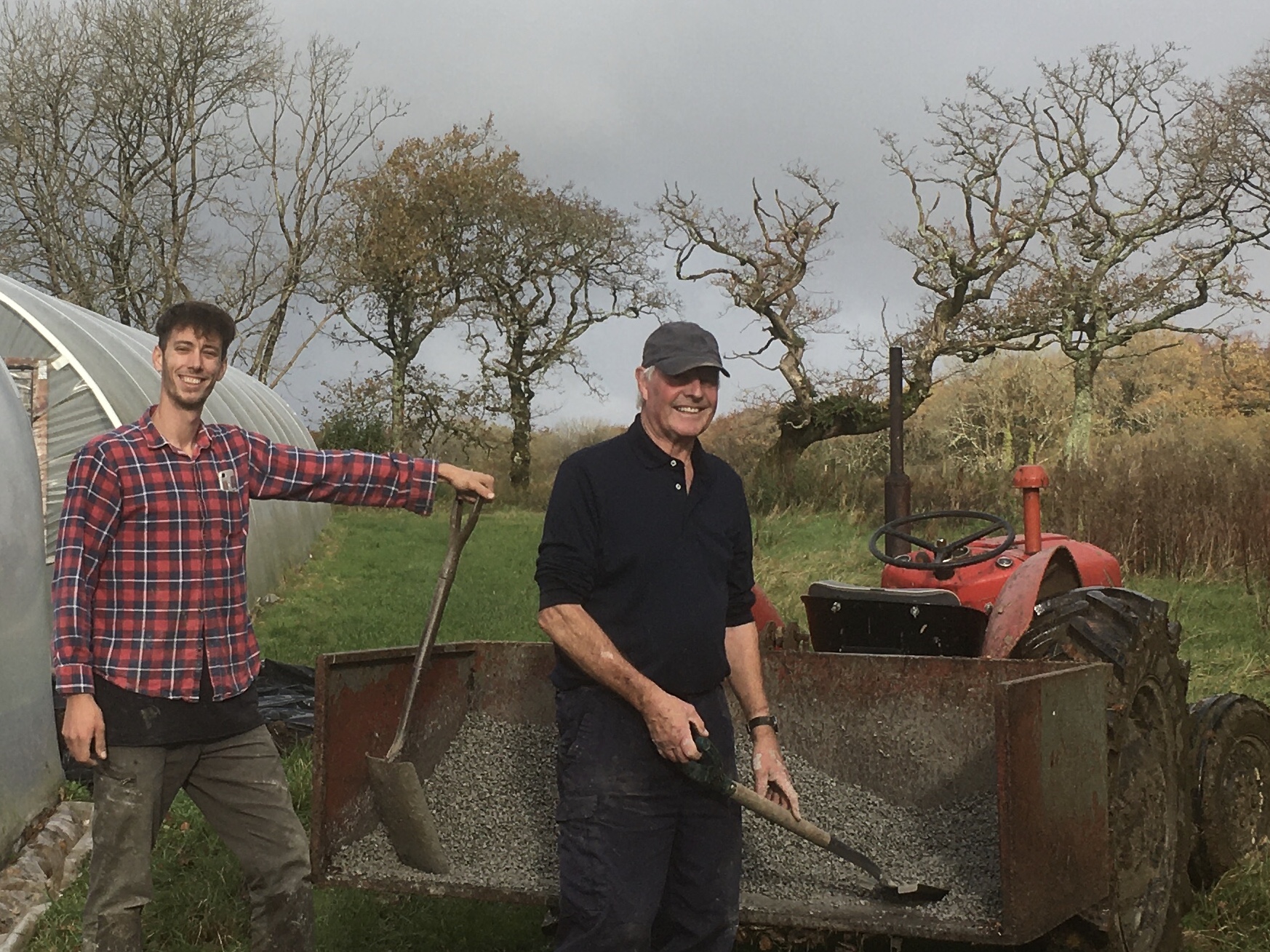 Big Meadow CSA by Abbi 'Our first season at Big Meadow CSA has gone better than we could have imagined! Its all been a bit of a whirlwind of planting, growing, weeding, harvesting, chatting to locals, recipe shares, tractor driving, and building!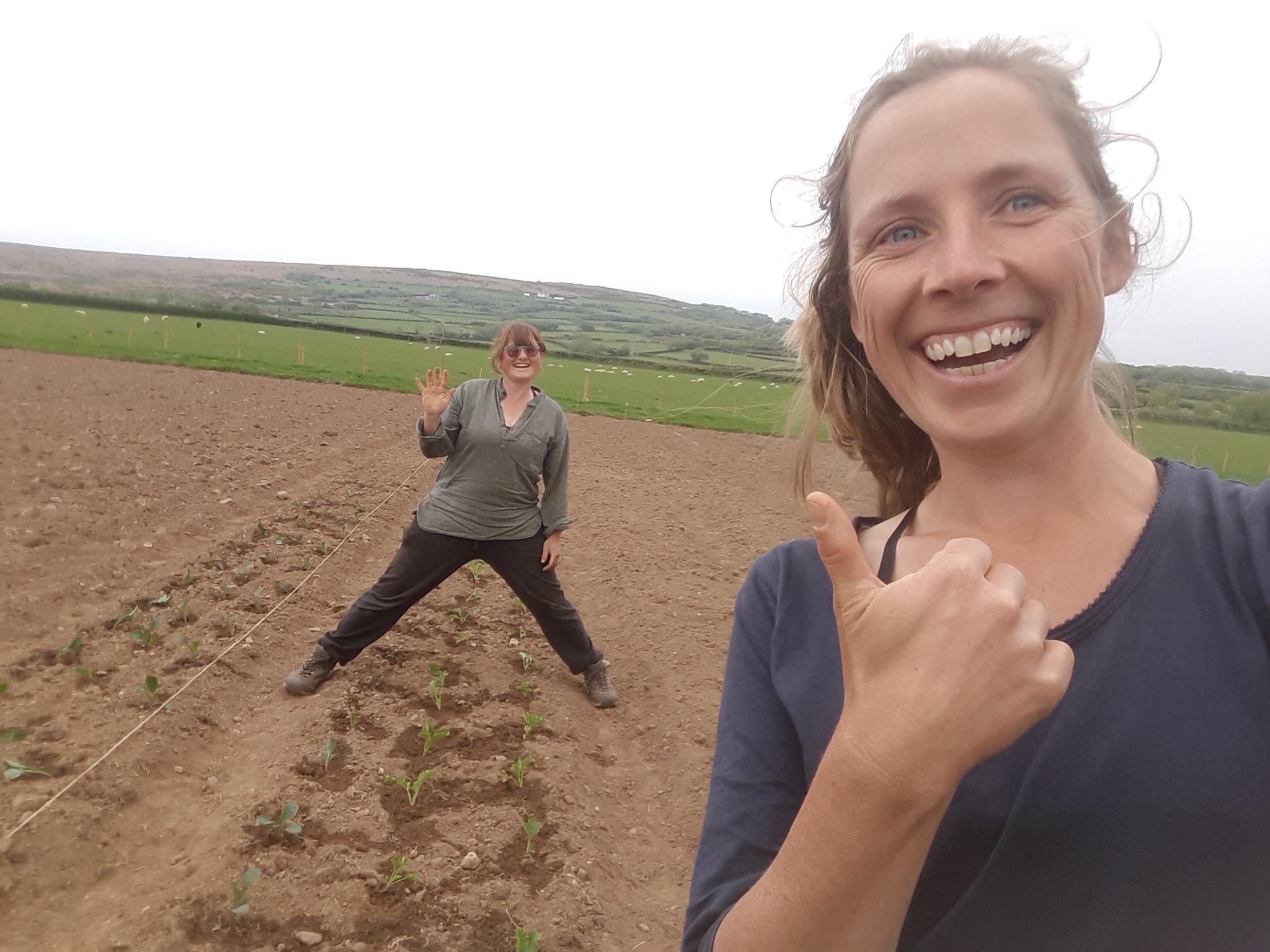 Myself, Laura and our team of weekly volunteers have been providing a weekly organic veg box to 62 households from the local villages and Swansea and the feedback has been really pleasing. We have provided a weekly veg box to members of the North Gower Food hub which is great knowing that our surplus crops are going to a good home.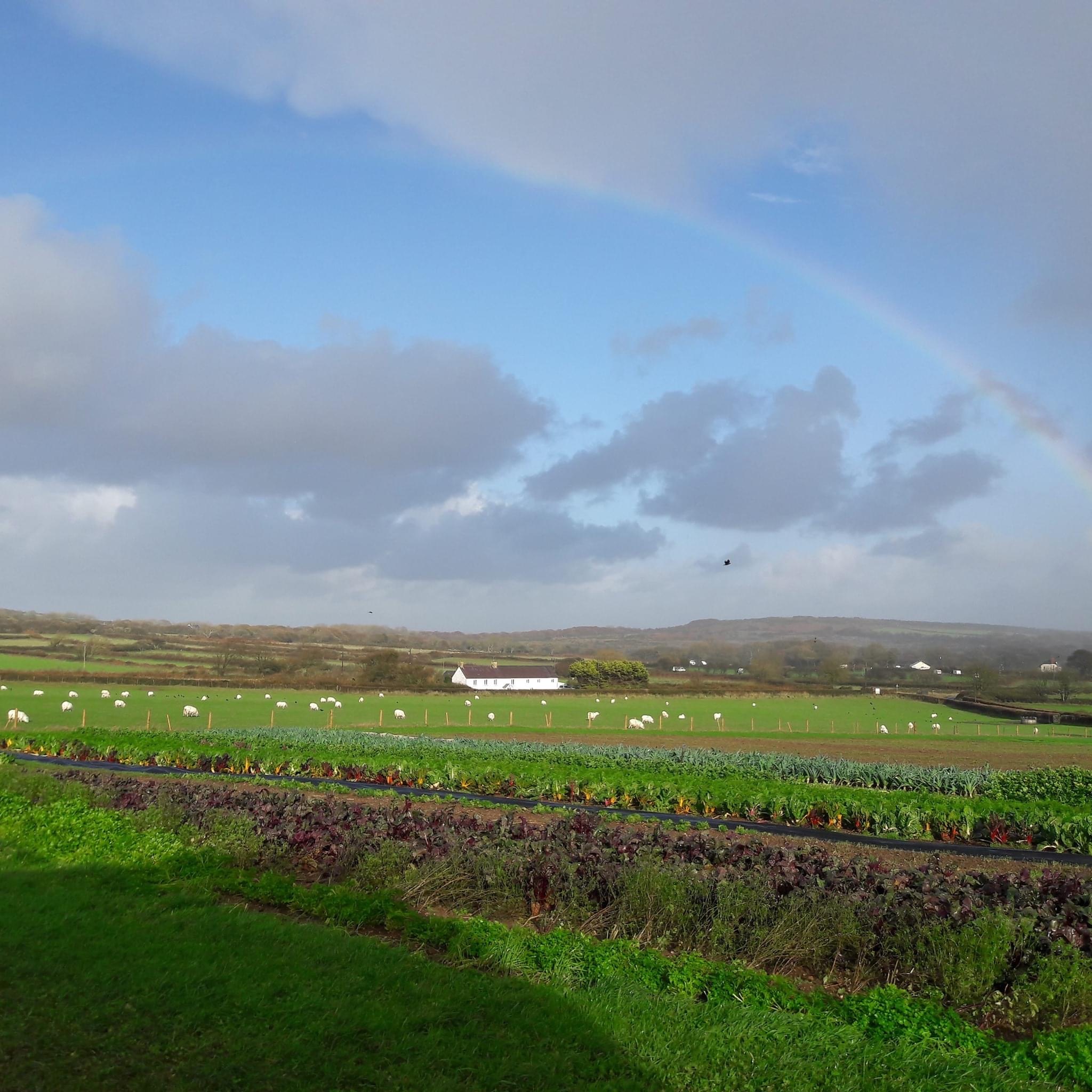 We have just built our Veg Shed to house our weekly boxes which our members paid for in part and will soon have our second polytunnel up! Next year looks set to be much the same (hopefully less building) and we will be looking to slightly increase our membership to cover running costs. Also on the horizon for next year is to start working with youth and community groups and local primary schools and to open the field up to those who have little access to fresh food.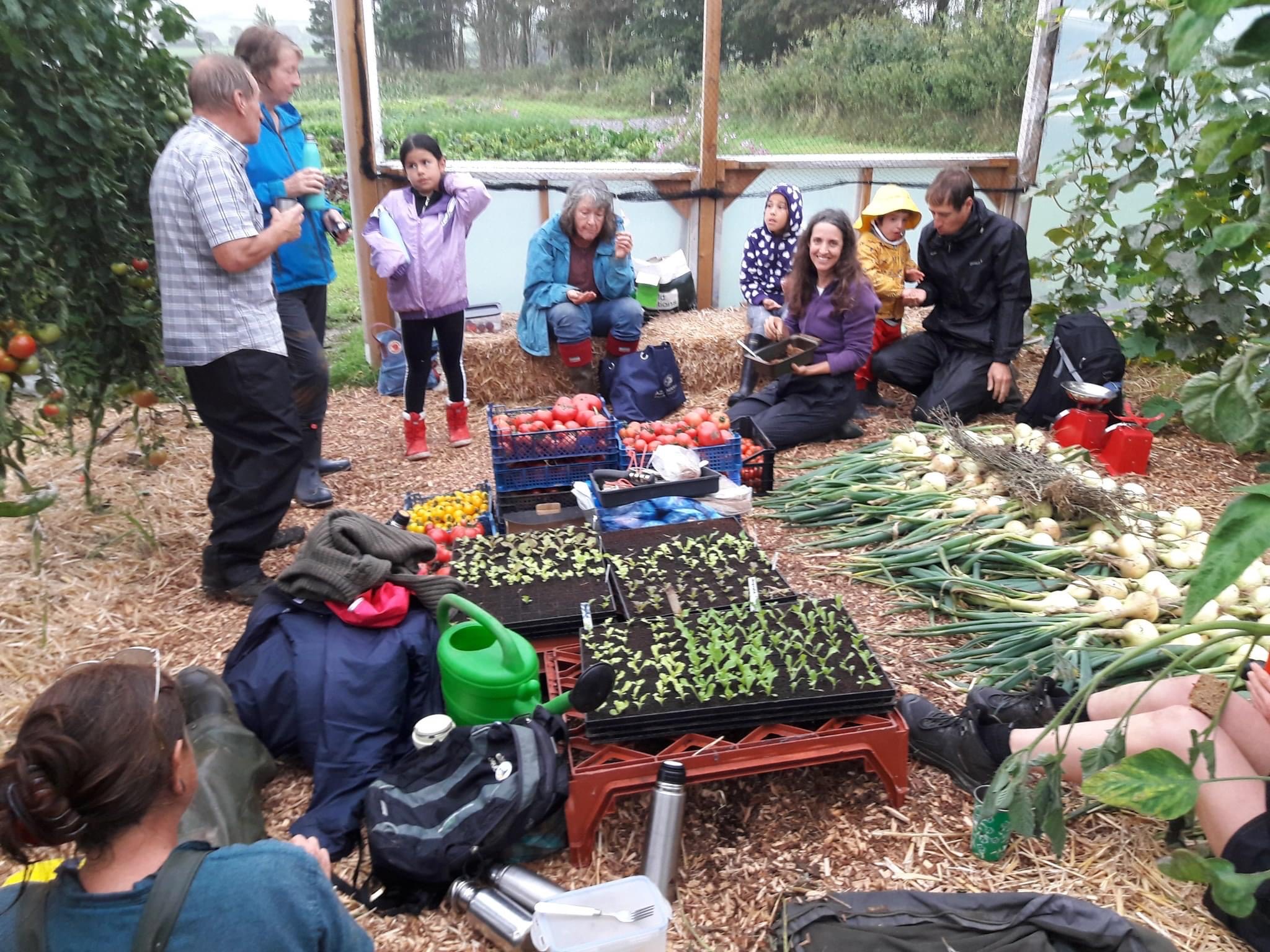 We are planning a Surf N Turf residential programme that aims to spring board personal development through engaging with nature, food and adventure! The positivity, support and encouragement of the local community, our landlords and mostly Cae Tan CSA has made it possible for us to have done so well in year one – so thank you all! Here's to year two!'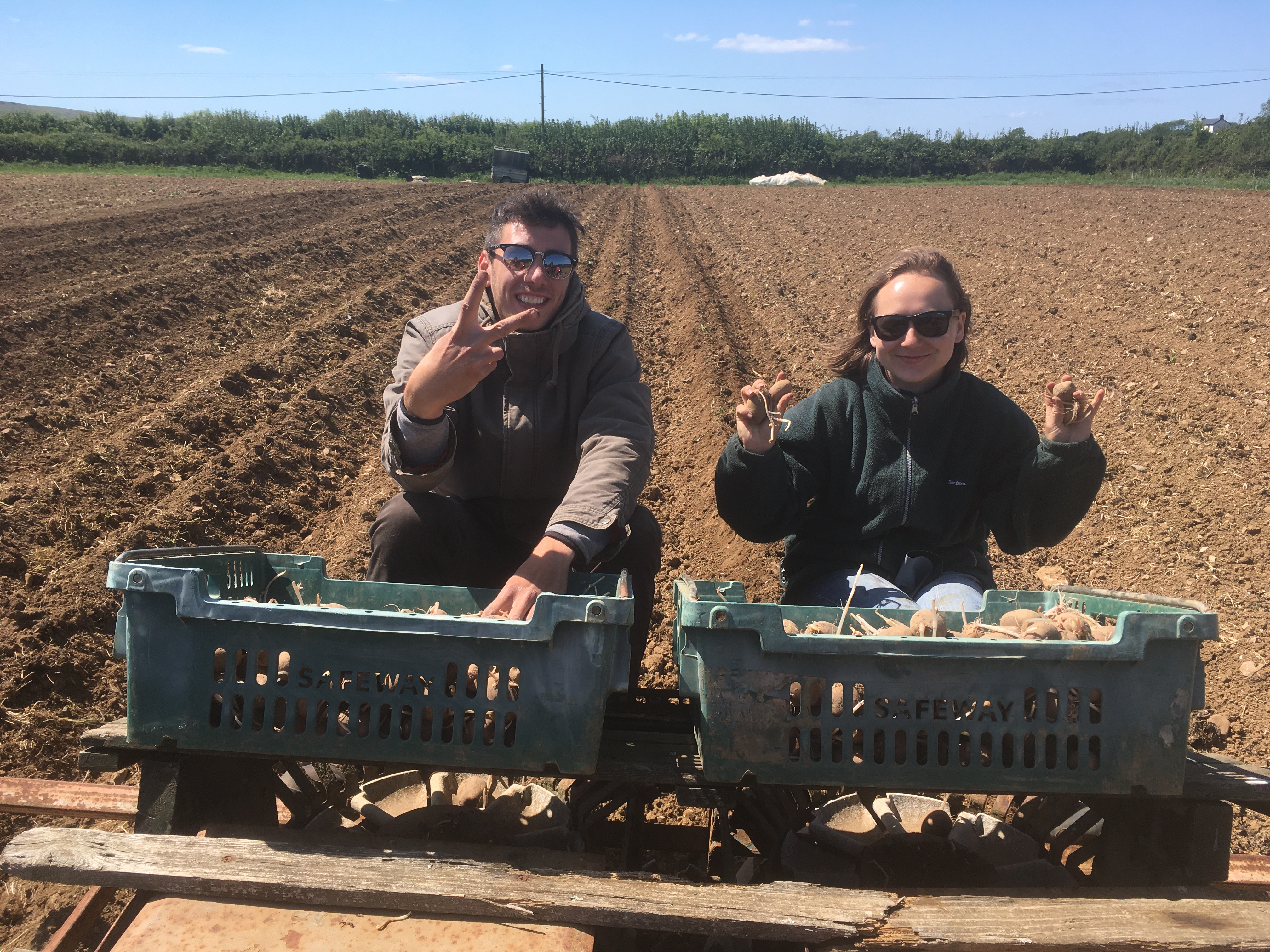 "Hi, my name is Kevin and I have been a French European volunteer since March with Cae Tan." Since my arrival I have continued to enrich my personal culture around organic farming. It was a real pleasure to be able to participate in this project in which I was able to invest myself fully and freely thanks to a caring team. Obviously after nine months spent here, I am not leaving only with a better knowledge of languages ​​and vegetables. During this adventure I had an incredible human experience that brought me a lot of positive things in terms of my personal development as well as my consumption pattern. Thank you very much to all!
The 'Bean Team' by Tom We are seeking a volunteer 'Bean Team' to sow, weed & harvest peas, mangetout & French beans in 2021. We struggle to keep on top of harvesting & managing this lot. We will still grow early broad beans & late runner beans as they are quicker to pick & come outside of the main busy season. So if you have some time to commit (& you still want to see these tasties in your veg share) then we can provide the seed, prepare the ground, even help pick, but we need a 'Bean Team' to make it happen! Interested? Chat to Tom 07791696848.
Sustainable Schools Programme Jessie hasn't vanished! With covid the schools programme is sadly on hold. Funders have allowed us to hold the money & get it all up & running again ASAP. In fact Jessie has just started discussions & hopefully in 2021 things will flourish again. We look forward to having Jessie back in full swing.
Training Programmes in 2021 by Tom We've successfully supported big Meadow to set up, we're still supporting the development of a Swansea East CSA & we'd like to see a lot more CSA's spring up around us. We currently are waiting on some funding bids to see if we can run online training programmes alongside our current in the field trainee position. We're also hoping to run an online 'what to do in the garden this week' for home growers in 2021. Cae Tan are also playing a key role in the development of an all Wales accredited horticultural training in partnership with The Land Workers Alliance & LANTRA. Food growing for Wales is on the up & we're at the heart of it.
Finances & The Future by Ruth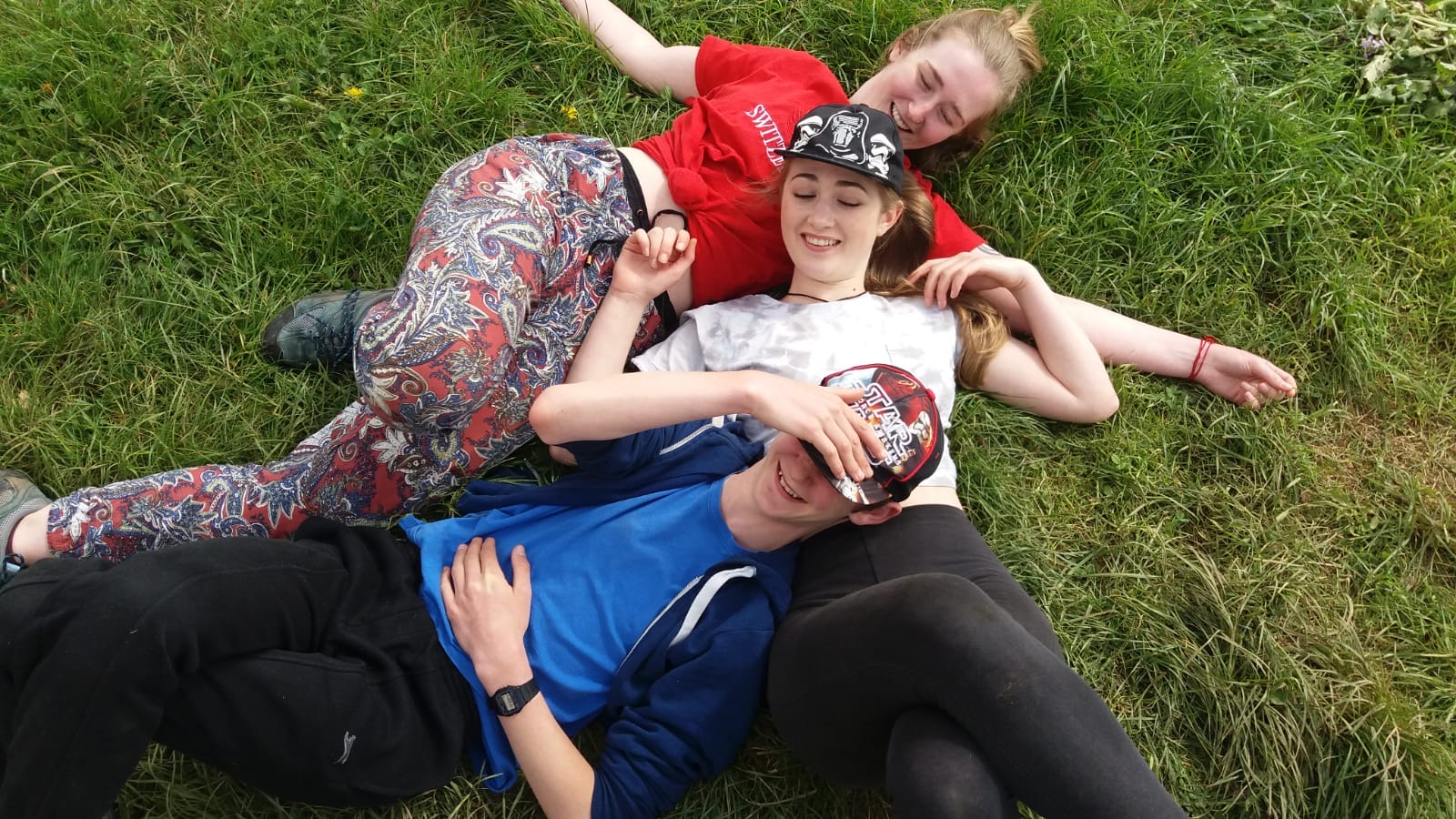 Cae Tan CSA Ltd – The bigger picture/legal status A social enterprise company limited by guarantee which includes Cae Tan, Big Meadow, the salads project and our educational project -Sustainable Schools. Cae Tan continues to thrive and to spread and share the CSA success story with the establishment of Big Meadow CSA this year. Both Big Meadow and Francesca's salads project operate within the legal entity of Cae Tan CSA Ltd but are run as separate projects, financially independent of the main core activity of Cae Tan – growing veg for Cae Tan's members. Education projects are fully funded by external funders and also kept financially separate. Cae Tan's members' payments are never used to help cover the costs of any of these other projects. Any surplus is always retained within each project to be reinvested to support further development of that project.
Cae Tan – Core Project – growing veg for members Cae Tan is now supplying 127 local households growing almost all the veg for your boxes year-round. The quality and quantity of veg in our boxes is testament to the commitment and hard work Tom, Lizzie, our trainees and volunteers put in each week. In order for Cae Tan as a whole to work, the core business of veg for Cae Tan's members must itself be financially sustainable. To date we have been assisted with funding to become fully established and delivering wider benefits to volunteers and the community. The last of this funding from Swansea's Rural Development Programme is coming to an end this December. RDP has been invaluable, particularly in supporting trainees who make a big difference to each growing season and often go on to set up projects of their own. We forecast Cae Tan will be just about breaking even next year but with little to spare to buy/repair equipment etc or to put anything by for a rainy day. For this reason we are going to need to put our prices up a little in the new year and link to inflation in future years. We have bench marked our prices against similar veg box schemes and know that we will still be giving members excellent value for their money. We hope you agree.
Cae Tan began with the single aim of growing veg for 100 local households. It has grown to become so much more and is recognised within the UK and Europe as a leading example of an innovative and successful CSA. Throughout the Covid crisis it has shown the benefit of small local producers who can continue to guarantee supply whatever else may be happening in the wider world.
If you have any questions or comments, ideas, please chat to Lizzy or Tom at veg collection or email tomosokane@gmail.com Contact Ruth with banking & membership queries on caetanmembers@gmail.com
Thank you for all of your support!